COLABORADORES / CONTRIBUTORS
Apresentamos, aqui, uma lista de gente que contribuiu para este projecto, e alguns dos comentários que fizeram acerca do mesmo.
Cerca de 600 pessoas de todo o mundo tem enviado artigos, fotos, detalhes biográficos, correcções e actualizações. Já reconheci o enorme trabalho de base do Dr Jorge Forjaz, sem o qual este projecto nem sequer podia ter sido iniciado.
Quando tantos outros contribuiram, há sempre um perigo em assinalar um indivíduo em especial, mas faço-o sem hesitação. J. Bosco Correa, um amigo de há 80 anos, foi uma pedra basilar, um ponto de referência, neste projecto. Contribuiu, durante uma vida inteira, para a Comunidade Macaense, e acumulou um conhecimento vastíssimo e uma enorme rede de contactos. Obrigado, Bosco.
We present here a list of the contributors to this project, and some of the comments they have made about it.
Some 600 people all over the world have been sending in articles, photos, biographical details, corrections and updates. I have already acknowledged the massive underpinning work of Dr Jorge Forjaz, without which this project could not have even begun.
When so many others have contributed, there is always a danger in singling out any one individual, but I do so without hesitation. J. Bosco Correa, a friend for over 80 years, has been a rock, a point of reference, for this project. He has made lifelong contributions to the Macaense community and has accumulated a vast expanse of knowledge and a large network of contacts. Thank you, Bosco.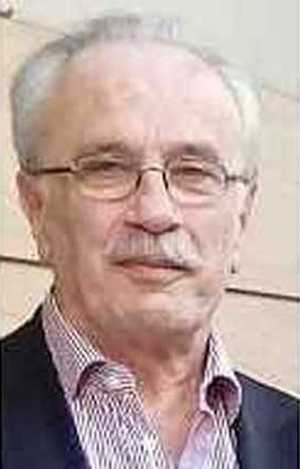 Lizette Akouri
Tony Banham
Steve Anthony Barretto
Chris Beard
Alan Castro
Olivier Couteau
Gilbert De la Cruz
Rita Davies
Aminah Duncan
Brian Edigar
Vanessa Ferreira
Prof Fok Kai Cheong
Anne-Marie Molly Friesen
Hugo Gaspar
Oliver Hart
Miko Hawgood
Barney Koo
Erik LaPrade
Debbie Lopez
Maria dos Anjos Mendes
Mariana Leitão Pereira
Nuno Prata
Miriam Quapp
Angela Rainsberger
Eduardo "Ed" Dos Ramos
Maria Ramos
Chris Rocha
Robert Ruiz
Hugo Santos
Eddie Sousa
Susan Stofan
Richard Tai
José Mário Teixeira
Iana Vital
Janice Webb
Silvia Xavier
Jackie Yew
  

Comentários não-solicitados

As respostas dos colaboradores têm sido invariavelmente encorajadoras e revelam o interesse e orgulho que as pessoas têm na sua herança macaense e a sua paixão pela preservação da cultura.

Em alguns dos casos editei os comentários para preservar o anonimato dos autores.

Fiquei particularmente satisfeito ao saber de alguns casos em que a página permitiu a alguns membros anteriormente desconhecidos, de serem descobertos pela família e unirem-se à mesma pela primeira vez.

  Unsolicited Comments    

 

The responses from contributors have invariably been encouraging and reveal the interest and pride that people have in their Macanese heritage and their passion for preserving the culture.

In some cases I have edited the comments to preserve the anonymity of the authors.

I was particularly pleased to learn of cases where the website allowed previously unknown members of a family to be discovered and the family to be united for the first time.